The Morrinsville A&P Society Inc. would like to thank our wonderful sponsors who support our event and help us make the show a success for our community.
We are a non-profit organization made up by members of the community and we rely on the support of our town and it's people to bring country and town together over this historic two day event.
If you would like to be involved in the show or become a sponsor, please contact us on morrinsvilleshow@gmail.com.
MAJOR SPONSORS
PROPERTY BROKERS MORRINSVILLE
KINDLY SPONSORING THE RIBBONS IN EQUESTRIAN SECTIONS
Kindly sponsoring the Ribbons in the Beef Section

KINDLY SPONSORING THE RIBBONS IN THE DAIRY AND GOAT SECTION
More sponsors
MORRINSVILLE
Piako Mitsubishi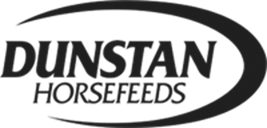 phone: 0800 438 678
Email:dunstan@dunstan.co.nz
https://www.dunstan.co.nz
TATUA DAIRY COMPANY
TATUANUI, MORRINSVILLE
OSP Stockfoods Waharoa
Anexa FVC Vet Services
Ashburn Clydesdale Stud
Bower Brothers Concrete Ltd MORRINSVILLE
Bruden Alpacas
Cooper Aitken
Farmlands
Garrard's Horse & Hound, Cambridge
Hangawera Station
Harcourts Kevin Dean Real Estate
Heathcotes
Kiwanis Morrinsville
Morrinsville Auto Trim & Upholsterers Ltd
Morrinsville Beds R Us & Flooring Xtra
Mr & Mrs B & G Swney
Mr & Mrs M & R McQuoid
Mr & Mrs W & T Scott
Mr and Mrs R Wilson
New World Morrinsville
Nicholson Auto
Nz Farmers Livestock Ltd Waikato
Livestock Buyers / Brokers
Odlum Cable Installers Ltd Morrinsville
PGG Wrightson Morrinsville
12 Maratoto Road (57.18 km)
Paeroa, New Zealand
Sadlier and Seddon Park Funeral Services
T
Ultimate Signs
Waikato Heavy Horse Association
Waikato Purebred Jersey Breeders Club
Waters Edge Alpacas